30th July 2018 | Nature & Health Magazine
Jan 2019
Anti-ageing secrets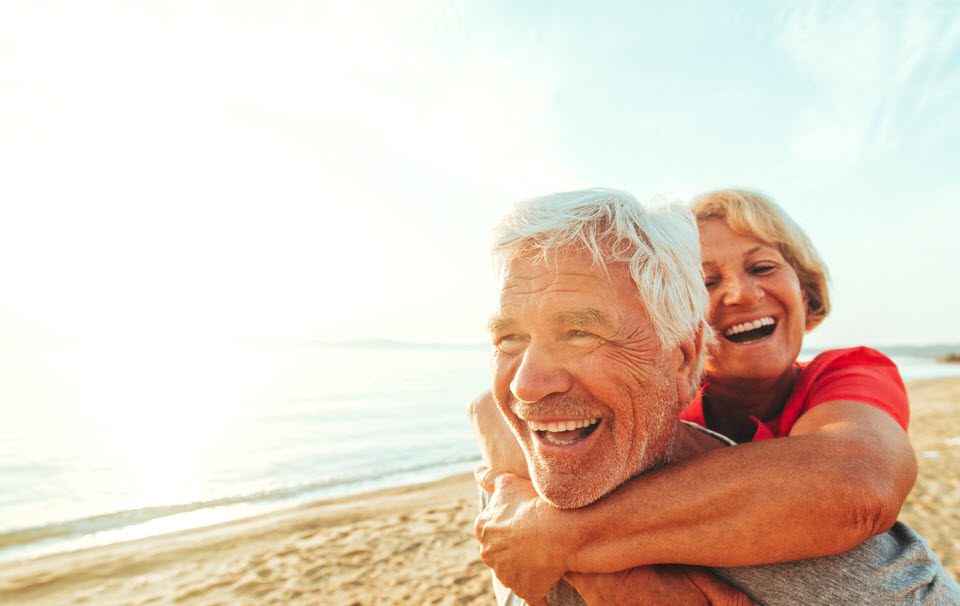 Charmaine Yabsley asks the top holistic health experts for their insights into looking as young as you feel.
Address thinning locks
"Avoid long and straight hairstyles, as these only draw attention to balding and thinning hair," says Caterina Di Biase. "Ask your hair stylist to assess your current cut and length — it may be time to incorporate layers, volume and texture. The Schwarzkopf Professionals BC Time Restore range is specifically for mature or thinning hair that has lost strength or moisture."
Find your wellness zone
"A healthy body looks different on everyone — the important thing is to focus on the inside" says Andi Lew. "Drink quality alkalised water, because cancer can't live in an alkaline environment. Have wellness chiropractic care; eliminating nerve system interference will remove distorted signals from the brain to every cell, tissue and organ in your body, allowing regeneration to occur. Mood the body with antioxidants to combat oxidative stress. Drink bone broth and take pre- and probiotics and marine collagen powder. Avoid medications where possible, as these destroy gut and nerve system health."
Facial fitness
"Facial exercises are one of the most effective ways to look 10 years younger in a very short time,"says Cynthia Rowland. "Natural facial exercises tone, tighten and lift the 55 muscles of the face and neck to sculpt a younger, more symmetrical look. Anyone over 25 should do these exercises to stop ageing in its tracks."
Repair sun damage
"For those of us who have spent much of our lives exposed to the harsh Australian sun, a course of Fraxel Laser Treatments might be the miracle you're looking for," says Sarah Pclham. "The only laser resurfacing process that penetrates the top layers of your skin, it's perfect for anyone with sun damage. Fine lines will be reduced, pigmentation removed,
and skin texture refined, resulting in a bright, even complexion and minimal recovery time."
Bend and stretch
"The way your body feels and your physical ability to do things arc a major part of feeling young," says Dr Mario Stefano. "As a chiropractor, I see a lot of older clients who undertake activities that are too strenuous for their abilities. Moderate exercise, such as a 30-minute walk and gentle stretching, can reduce many of the aches and pains that come with age."
Be mindful
"Research shows that meditation can extend our lives — it has been proven to improve cellular longevity by reducing stress and anxiety," says Eugenie Pepper. "High levels of stress hormones negatively aflect the brain and body, increasing the risk of heart disease, stroke, some cancers and high blood pressure. Meditation, on the other hand, contributes to overall health and enables us to live longer. For those new to meditation, I recommend doing a guided meditation."
Feed your face
"Eliminate refined carbohydrates, sugary foods and red meat, as these all lead to inflammation in the body,"says Donna Abbate. "Anti-inflammatory, antioxidant-rich foods include blueberries, nuts, wild-caught salmon, collagen protein, bone broth, avocado, and turmeric. Stay hvdrated bv drinking plenty of purified water. Resistance training –
using your own body weight through yoga or with weights — is ideal for anti-ageing, as it ensures you maintain and develop muscle mass."
Try Chinese medicine
"Gua Sha, an ancient Chinese technique that involves moving a flat piece of jade, called a
Gua Sha tool, in an upwards motion along your skin, promotes blood flow to skin and moves
lymphatic fluid," says Kim Gatenby. "Start with gentle upward movements, from collarbone to jaw, chin to ear, side of nose to car, and eyebrows to hairline. People that try this technique often comment on having a sharper jaw and smoother, more glowing skin. Or, use a jade roller- it has a similar action and may help serums to infuse into your skin better."
Learn and practise stress reduction activities like meditation, as high circulating stress hormones can lead to premature ageing of the skin.
Change your beauty regime
"If you are using a toner, stop – many toners strip the acid mantle and cause damage," warns Gina Cook. "At Ella Bache, we believe in having the correct skin balance to function optimally. If the correct cleanser is used it will not disrupt the skin's pH level. And always cleanse twice: the first is a pre-cleanse, to dissolve stubborn, cosmetic debris and prepare skin for cleansing; the second is to rebalance oil flow and neutralise pH levels for natural protection and enhanced skin functioning. To maximise product absorption, exfoliation is essential."
Massage at night
"Apply night cream and rosehip oil before you sleep at night, using light circular motions to
encourage blood flow and circulation," says Mituri Pradip Sharma. "Do this in a stress-free
environment without distractions, and attempt to 'silence' your mind and focus instead on deep breathing. After five minutes of massage, lie on your back and relax, feeling all the pent-up stress slowly releasing from your body."
Supplement your skin
"Ubiquinol, also known as coenzyme QIO (CoQIO), is a powerful weapon to help you feel
young," says Stephen Eddey. CoQIO, a naturally occurring nutrient found in nearly every cell of the body, helps fight free radicals and the cell damage they cause, which is the result of everyday pollutants – poor diet, smoking, pollution, and ill health. As the strongest known lipid-soluble antioxidant, ubiquinol counters the free radicals and the oxidative stress that destroy cells."
Take care in the cold
"When the temperature drops, so does the moisture level in our environment, which stresses
the skin," says Dr Irene Prantalos. " Drinking water is the best way to nourish dryness from
within. I also recommend oat-based soaps, as the polvsacchandes in oats protect skin, and also applying coconut and jojoba oils, to improve skin's moisture and lipid content. Avoid alcoholbased products for your face."
Work it out
"Exercise for 45 minutes, five days a week, to naturally release endorphins — the so-called
'happy hormones' — and serotonin, which keep your heart muscle healthy," says Mark Robinson. "A healthy heart means extra blood flow to all areas of the body, which gives you more energy. Exercise also tones muscles, making you look firmer and leaner regardless of age. Include cardio (steps, running, brisk walking, cycling) and resistance-based exercise (weight lifting, body pump classes)."
Support your workout with food
"Combine your exercise routine with a diet that is full of green vegetables (four cups per day)
and lean protein choices (fish, eggs, chicken) to provide the micronutnents necessary for a healthyimmune system as well as for a strong, injury-free body," adds Robinson.
Overhaul it all
"Keep your body hydrated by drinking plenty of filtered water, cut down on alcohol – one
standard drink for women and two standard drinks for men, twice a week – and restrict
caffeine consumption to 1—2 cups daily," says Brittany Darling. "Eat an abundance of brightly
coloured plant-based foods, rich in antioxidants, vitamins and minerals. Bin the nasties: avoid BPA plastic containers and replace toxic cosmetics and cleaning products with natural and chemical free alternatives. I also recommend Vida Glow's Beauty Mind, a supplement designed to improve focus and clarity, reduce stress and anxiety, balance hormones, and enhance mood."
Look within
"Mature women arc a generation that has lived through massive societal changes in relationships, family, the workforce, community,and consciousness," says Di Riddell. "Looking
after ourselves has become a passion and a reality. Smile often: it makes you look and feel
younger. Enjoy and relish the age you are today, right now – many are denied that privilege.
Spend time in nature, as it replenishes your soul. Take pleasure in nourishing your body
with fabulously healthy, lovingly-prepared food. Create a belief in a power greater than yourself: your God, Source or inspiration, as you see him or her. Journalling gets things out of your head, and allows you to see how far you have come. Follow a morning ritual to get yourself in the best positive mindset for the day, and wear wonderful bright colours that reflect your fabulous personality!"
Anti-age your diet
"A good diet, based on sound nutritional principles and high in antioxidants and fibre,
is essential," says Fiona Tuck. "Studies show a positive correlation between longer telomercs
and higher fibre and antioxidant intake. A good antioxidant supplement, with ingredients like
grapeseed, acerola, inulin, zinc, and beetroot, may prove beneficial."
Try intermittent fasting
"A beneficial side effect of intermittent fasting – the practice of abstaining from food for short
periods of time – is a process known as autophagy (aut-off-agie)," says Naomi Ferstera. "Autophagy is a self-degradative process that is essential in balancing energy at critical times of development and during periods of nutrient stress (i.e. lack of nutrients). Nutrient stress occurs when food supply is cut off for a period of time and the body is forced to recycle cellular contents to obtain carbohydrate, protein and fat."
Begin early
"I recommend that our customers start using anti-ageing ingredients from their early 20s
onwards," says Tanya Felli. "One essential ingredient is hyaluromc acid (HA), otherwise
known as 'the molecule of vouth'. HA is found naturally in the body's connective tissues and
plays a critical role in skin repair and collagen formation. HA starts to decrease from around
age 21 but you will only notice the effects in your 40s, so it's important to replenish
this ingredient well before then. Topical HA rejuvenates skin, improves tone and appearance,
and heightens its ability to retain moisture while also acting as a carrier for other antiageing
ingredients."
Use castor oil
"One of my sneaky beauty hacks that works like a treat for fading fine lines is organic castor oil," says Abigail O'Neill. "It's cheap; it's also rich in vitamin E and omega-6 fatty acids, and it
acts as a humectant, meaning it preserves moisture which results in plumper skin. Simply smear it all over your face when you have an hour to lie down and relax. Use hot towels to wipe it off and complete the treatment with a spritz of rosewater."
Move it or lose it!
"Over 2,000 years ago, Hippocrates, the father of modern medicine, said that if we stopped moving our muscles and bones would waste away — and guess what? He was right! '
says Wendi Carroll. "Strength training is a must, because we lose muscle mass with age. Build up a good bank of muscles and keep using them, so you will have the strength
and energy to enjoy the gift of ageing."
You can share this by:
Keep up-to-date with Ubiquinol News