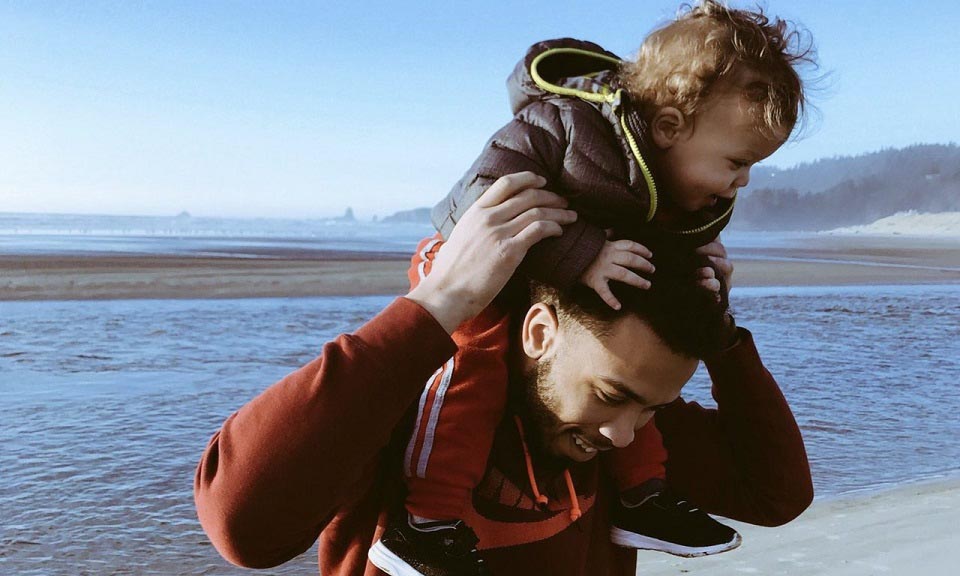 Male & Female Fertility
More than a third of men aged over 40 years report having one or more reproductive health problems, all being more common amongst older men.1
Ubiquinol, the active form of Coenzyme-Q10 (CoQ10), is a fat-soluble antioxidant found naturally in the body. It supports heart health,2 cellular energy production,3 relieving oxidative stress,4 supporting male fertility5 and supporting overall health and wellbeing.
Ubiquinol supports cellular energy production by assisting the synthesis of ATP in the mitochondria. Optimal levels of Ubiquinol support optimal mitochondrial health.6
As part of the natural ageing process, our body's natural Ubiquinol production levels decrease from around the age 30.7
The Science – Ubiquinol and female fertility
The importance of oxidative stress in various conditions linked to female infertility, including pituitary disorders, PCOS and endometriosis, suggesting the possible clinical usefulness of Ubiquinol.8,9
Coenzyme Q10 or Ubiquinol is an essential part of the cell energy-producing system of mitochondria. However, it is also a powerful lipophilic antioxidant, which may help reduce autooxidation of lipoproteins and cell membranes.9
CoQ10 supplementation may support ovarian reserve by helping to reduce mitochondrial ovarian ageing and physiological programmed ovarian ageing.10
Ubiquinol protects ovarian reserve: Ubiquinol may counteract mitochondrial ovarian ageing.
Ubiquinol is a powerful antioxidant protecting oocytes from oxidative stress: Ubiquinol is a powerful lipophilic antioxidant.
The Science – Ubiquinol and male fertility
Ubiquinol is one of the most potent antioxidants our body produces and helps protect cells, from the oxidative damage caused by free radicals and ROS (Reactive Oxygen Species).11,12
Ubiquinol is important in maintaining the health, motility and production of sperm6,13
Supplementation of Ubiquinol has been shown to improve sperm density and motility and improving male fertility.6,8
Sperm cell mitochondria have high concentrations of Ubiquinol, playing an integral role for energy production, the production of ATP.8
Healthy sperm count and motility have been co-related with healthy ubiquinol levels.14
Ubiquinol supports energy to power sperm: supporting motility and the ability of the sperm to reach the egg for fertilisation.
Ubiquinol is a powerful antioxidant helping to protect sperm cells from oxidative damage: Ubiquinol is the form of CoQ10 capable of neutralising ROS attack on the mitochondria and therefore helps protect this important cellular structure from damage.
Multiple studies on the effects of Ubiquinol on sperm health parameters have shown a positive influence on sperm concentration, morphology, and motility.
Andrology Australia. 2017. Male reproductive health statistics. [ONLINE] Available at: https://www.andrologyaustralia.org/mens-health-statistics/. [Accessed 16 July 2017].
Bates, A., Shen, Q., Hiebert, J., Thimmesch, A. and Pierce, J., 2014. Myocardial energetics and ubiquinol in diastolic heart failure. Nursing & Health Sciences, 16(4), pp.428-433.
Alf, D., Schmidt, M. and Siebrecht, S., 2013. Ubiquinol supplementation enhances peak power production in trained athletes: a double-blind, placebo controlled study. Journal of the International Society of Sports Nutrition, 10(1), p.24.
Sarmiento, A., Diaz-Castro, J., Pulido-Moran, M., Moreno-Fernandez, J., Kajarabille, N., Chirosa, I., Guisado, I., Javier Chirosa, L., Guisado, R. and Ochoa, J., 2016. Short-term ubiquinol supplementation reduces oxidative stress associated with strenuous exercise in healthy adults: A randomized trial. BioFactors, 42(6), pp.612-622.
Safarinejad, M., Safarinejad, S., Shafiei, N. and Safarinejad, S., 2012. Effects of the Reduced Form of Coenzyme Q 10 (Ubiquinol) on Semen Parameters in Men with Idiopathic Infertility: a Double-Blind, Placebo Controlled, Randomized Study. Journal of Urology, 188(2), pp.526-531
Neergheen, V., Chalasani, A., Wainwright, L., Yubero, D., Montero, R., Artuch, R. and Hargreaves, I., 2017. Coenzyme Q10 in the Treatment of Mitochondrial Disease. Journal of Inborn Errors of Metabolism and Screening, 5, p.232640981770777.
Hernández-Camacho, J., Bernier, M., López-Lluch, G. and Navas, P., 2018. Coenzyme Q10 Supplementation in Aging and Disease. Frontiers in Physiology, 9.
Al-Qadhi, H. I., Kadhim, E. J., & Ali, R. H. (2017). Coenzyme Q10 effects on body weight, serum testosterone level and oxidative stress in women with polycystic ovarian syndrome (PCOS). Age (year), 26(2.52), 25-2.
Thakur, A., Littaru, G., Funahashi, I., Painkara, U., Dange, N. and Chauhan, P., 2015. Effect of Ubiquinol on Serum Reproductive Hormones of Amenorrhic Patients. Indian Journal of Clinical Biochemistry, 31(3), pp.342-348.
Özcan, P., Fıçıcıoğlu, C., Kizilkale, O. et al.Can Coenzyme Q10 supplementation protect the ovarian reserve against oxidative damage?. J Assist Reprod Genet 33, 1223–1230 (2016)
Di Lorenzo, A., et al., Clinical Evidence for Q10 Coenzyme Supplementation in Heart Failure: From Energetics to Functional Improvement. Journal of Clinical Medicine, 2020. 9(5).
Zhang, Y., et al., Ubiquinol is superior to ubiquinone to enhance Coenzyme Q10 status in older men. Food & Function, 2018. 9(11): p. 5653-5659.
Reza Safarinejad M, S.S., Shafiei N and Safarinejad S, Effects of the Reduced Form of Coenzyme Q10 (Ubiquinol) on Semen Parameters in Men with Idiopathic Infertility: a Double-Blind, Placebo Controlled, Randomized Study. THE JOURNAL OF UROLOGY, 2012. 188(2): p. 526-531.
Florou P, Anagnostis P, Theocharis P, Chourdakis M, Goulis DG. Does coenzyme Q10supplementation improve fertility outcomes in women undergoing assisted reproductive technology procedures? A systematic review and meta-analysis of randomized-controlled trials. J Assist Reprod Genet. 2020 Oct;37(10):2377-2387.