7th Annual BioCeuticals Symposium
May 2019
May 3-5, 2019,  Ubiquinol by Kaneka Corporation was proud to present Australia's leading pharmacist Gerald Quigley as speaker at the 7th Annual BioCeuticals Symposium to educate practitioners about the benefits of ubiquinol for Heart Health, Male Fertility and Energy Production.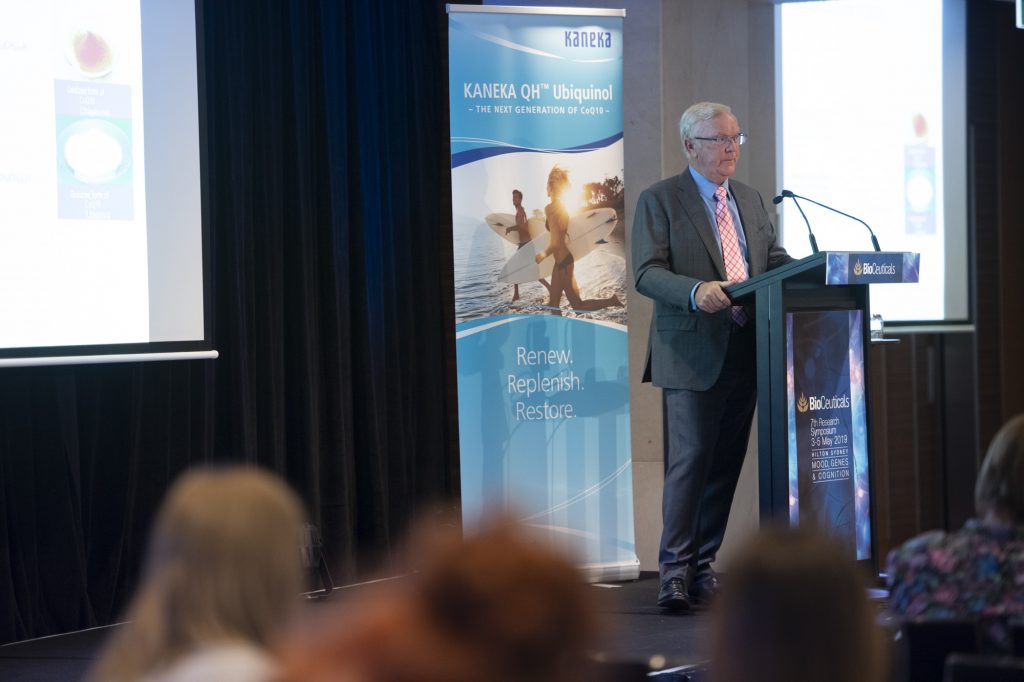 Titled Mood, Genes and Cognition, the BioCeuticals Symposium is one of the leading Integrative Medical educational events on the annual calendar attended by more than 500+ delegates.
The three day event brought together world-leading researchers and clinicians to review the latest research—with practical approaches, clinical models and effective treatment strategies. The focus of the event was research and clinical strategies for managing mood disorders, cognitive impairment and neurological disturbances. Recent epidermiological data was presented which provided evidence of a steady rise in mental and neurological disorders in Australia and globally.
Practitioners were educated about the health benefits of Ubiquinol, the active form of CoEnzyme Q10, found naturally in our bodies, but which is known to decline from approximately 30 years of age. For a booklet about ubiquinol, email us here.
You can share this by:
Keep up-to-date with Ubiquinol News