Eloise Leads the Japanese Running Team in the Lead Up to BSRF
Sep 2018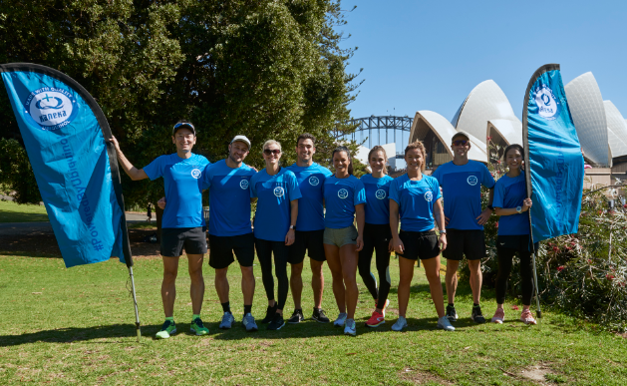 On Saturday 15th September over 50 Japanese runners participated in a VIP training session with our very own Olympic and Commonwealth Games Champion marathon runner, Eloise Wellings, as part of their training for the Blackmores Sydney Running Festival.
They were accompanied by some of Australia's leading fitness influencers – Andrew Papadopoulous, Katie Williams, Dan Adair, Luana Marchi and Jenna Louise.
Wellings taught the Japanese runners her the best tips for preparing and excelling in the 42km marathon run, which took place the very next day.
Wellings started off the training session by taking the group for a warmup run around beautiful Sydney Harbour followed by her favourite exercise drills in the Botanical Gardens.
Technique is an important part of running; Wellings was able to boost the confidence of the Japanese team by showing them correct running techniques to help improve their performance on the day.
In the lead up to the race, Wellings, the Japanese team, and the local influencers were powered by Ubiquinol – the active and readily bioavailable form of CoQ10 that supports cellular energy production throughout the body.
Research has shown that Ubiquinol has the ability to boost the power production of trained athletes.[1]
Always read the label. Use only as directed. If symptoms persist, consult your healthcare practitioner.
[1] Alf D, Schmidt ME, Siebrecht SC. Ubiquinol supplementation enhances peak power production in trained athletes: a double-blind, placebo controlled study. Journal of the International Society of Sports Nutrition. 2013;10:24.
You can share this by:
Keep up-to-date with Ubiquinol News