Fight Fatigue: The Role of CoQ10 in Energy Production
Nov 2018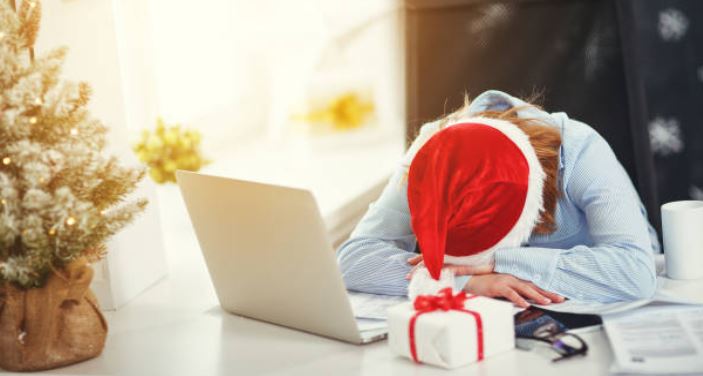 'Tis the season to be jolly. Yet, if you're feeling fatigued and all you want to do is sleep rather than celebrate, then it's time to tackle your energy levels.
It may sound counter-intuitive, but when you're stressed, lacking motivation and fighting feelings of fatigue, the best course of action is to keep going. Albeit at a slower pace.
According to a pilot study, when you suddenly stop working, or reach the end of a stressful period, it's best to wind down slowly, otherwise you'll succumb to 'leisure sickness'.[i]
To help you take a go-slow approach to your relaxing break, and to boost your energy levels, there's a few steps you can take.
1.Take Ubiquinol
Studies show that Ubiquinol may help to power your energy production and protect the body against oxidative stress and inflammation. Ubiquinol is the active form of Coenzyme Q10 (CoQ10), an antioxidant vital for the functioning of mitochondria which supports energy production in our bodies. This means that it enhances stamina and improves the body's overall state of health, reducing the likeliness of fatigue. As a powerful antioxidant, Ubiquinol also helps support  the immune system, supporting healthy cholesterol and heart health.[ii]
2.Eat fresh, wholesome food
Aim to eat a rainbow of foods – this will provide your body with the antioxidants it needs to help fight disease and improve your energy levels.[iii] Ubiquinol is found naturally in foods such as spinach and broccoli, although you'd have to eat 50 cups of spinach or 77 cups of broccoli to meet the body's natural needs. Scientific studies have shown that supplementation may be required with depleted levels, together with a balanced healthy diet, exercise and lifestyle. The supplement form of Ubiquinol is an easily manageable way to incorporate this vital energy boost into your diet and enable your body to meet the necessary levels of production and avoid feelings of fatigue.
3.Get moving
Aim for at least 30 minutes of gentle exercise every day.[iv] Whether it's swimming, walking, cycling, yoga or Pilates, moving your body regularly can help you reduce your stress levels, increase energy levels, improve heart health, and of course, keep your weight in check.
Speak to your healthcare practitioner to discuss the benefits of Ubiquinol supplementation. Always read the label. Use only as directed.
[i] https://research.tilburguniversity.edu/en/publications/leisure-sickness-a-pilot-study-on-its-prevalence-phenomenology-an
[ii] https://www.ncbi.nlm.nih.gov/pubmed/24996614
[iii] http://www.nutritionaustralia.org/national/resource/eat-rainbow
[iv] https://www.sciencedaily.com/releases/2008/01/080104123421.htm
You can share this by:
Keep up-to-date with Ubiquinol News