Heart Health, Statins and Ubiquinol
Nov 2018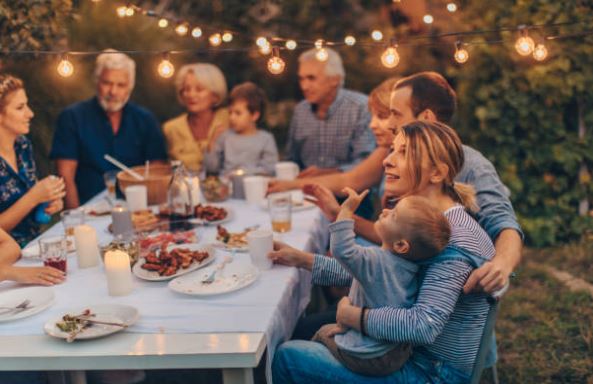 Christmas and the seasonal holidays are a time of celebrations with family and friends.
However, this time off can bring with it some issues to your heart and health, as we tend to eat and drink to excess during this time. In fact, Australians eat around 7,000 calories on Christmas Day (that's almost three times our daily allowance!). This can leave you with a weight gain of around 0.8-1.5kg over the Christmas period. It doesn't sound like much, but it's found that this excess festive weight is rarely lost.[i]
This extra weight also tends to settle around our stomachs, which is associated with an increased risk of diabetes and cardiovascular disease.[ii] [iii]
We don't want to act like Scrooge – after all, spending time with friends and family, and relaxing is good for your heart and well being.[iv] As with anything in life, it's all about moderation.
Here's how to enjoy all the benefits of the festive season without the health hangover:
Ask Santa for some Ubiquinol
As we get older, our levels of the powerful antioxidant Coenzyme Q10 'CoQ10' decline, which can leave us with little energy and compromised heart function. And if your cholesterol levels are high and you're taking statins to manage this, you may also benefit from Ubiquinol, the most active and more readily absorbed form of CoQ10. Research shows that Ubiquinol hosts several benefits, including supporting healthy heart function, and reducing the common muscle pain that people experience when taking statins for cholesterol management.
Have a cold buffet for Christmas lunch
We're lucky that we can have a cold Christmas lunch in Australia – think fish, oysters, prawns, and crabs. These all contain Omega-3s, which are ideal to help reduce the risk of heart disease and joint inflammation. Serve with fresh salads and followed by a fruit-based desert, and you'll be full, but healthy.
Most importantly, relax! Take time to enjoy your loved ones, forget about work, and get moving every day. By focusing on good health, family and enjoying healthy food, you'll be guaranteed a happy, and healthy, holiday.
Speak to your healthcare practitioner to find out which supplement is right for you. Always read the label and use only as directed.
[i] Foodsense. Consumer Reports on Health: Dodge holiday weight gain without missing the merriment. Dec 2002
[ii] https://www.ncbi.nlm.nih.gov/pmc/articles/PMC1766354/
[iii] http://www.nutritionaustralia.org/national/resource/tips-beat-christmas-bulge
[iv] https://jech.bmj.com/content/59/7/574
You can share this by:
Keep up-to-date with Ubiquinol News