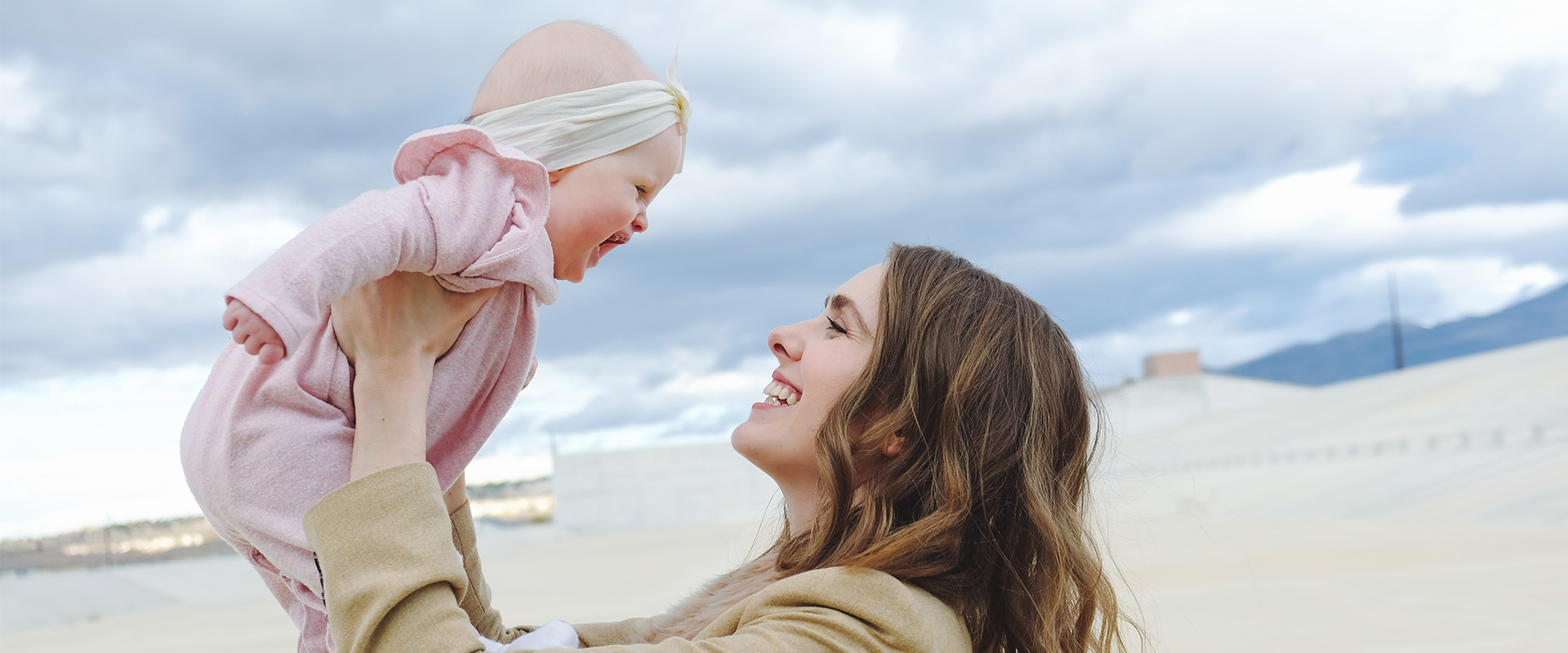 How Ubiquinol Can Support Your Energy Levels As A New Parent
Mar 2021
We all know that having children is one of life's most joyous experiences- but it also requires a lot of energy. Children can seem to have boundless supplies of energy, and sometimes keeping up with them can be difficult.
One reason you could be feeling low on energy is depleting levels of Ubiquinol. Ubiquinol is the active and more bioavailable form of co-enzyme q10 (also known as ubiquinone).[1] It is a fat-soluble antioxidant that helps support the energy production levels in our cells.1
Health Benefits Of Ubiquinol
Alongside cellular energy production Ubiquinol has many other health benefits, such as supporting cardiovascular health, relieving the effects of free radicals and oxidative stress, supporting male fertility and supporting healthy levels of cholesterol in healthy adults.1
How Ubiquinol Works
Ubiquinol is found naturally in every cell of the body, in a part of the cell called the mitochondria. In the mitochondria, Ubiquinol helps support the synthesis of Adenosine triphosphate, otherwise known as ATP.2
ATP is a molecule that carries energy within the cells, and is one of the main energy currencies of the cell.2 By supporting the synthesis of ATP, Ubiquinol helps support our natural, healthy energy production levels.2
In a study of over 100 German elite Olympic athletes, it was found that supplementing regularly with Ubiquinol significantly improved the athlete's peak performance levels.3
Depleting Ubiquinol Levels As We Age
As we age, the body's Ubiquinol levels begin to deplete as part of the natural aging process.4 Children and young adults often produce sufficient levels of Ubiquinol within their bodies, however for adults over age 30 natural Ubiquinol production levels start to decline.4
You can try to replenish your natural Ubiquinol levels by eating foods that contain Ubiquinol. However, this may involve consuming excessive amounts of certain foods5 as you would need to consume more than 14kg of sardines or 60 avocados, for example, to reach 100mg of Ubiquinol.
If you are looking to replete your body's natural levels of Ubiquinol, you may want to consider speaking to your healthcare practitioner about supplementation.
If you are interested in learning more about how Ubiquinol can help support your energy levels as a new parent, visit PakMags Parenting Podcast to listen to Olympic athlete Eloise Wellings talk about how Ubiquinol supports her energy levels as a mum.
Seek advice from a healthcare practitioner to determine if supplementation is right for you. Always read the label.
---
[1] Saini, R. (2011). Coenzyme Q10: The essential nutrient. J Pharm Bioallied Sci, 3(3), 466-467. < http://www.peirsoncenter.com/uploads/6/0/5/5/6055321/coenzyme_q10__the_essential_nutrient.pdf >
2 Mendelsohn, B. A., Bennett, N. K., Darch, M. A., Yu, K., Nguyen, M. K., Pucciarelli, D., … & Nakamura, K. (2018). A high-throughput screen of real-time ATP levels in individual cells reveals mechanisms of energy failure. PLoS biology, 16(8), e2004624. < https://journals.plos.org/plosbiology/article?id=10.1371/journal.pbio.2004624 >
3 Alf, D., Schmidt, M.E. and Siebrecht, S.C., 2013. Ubiquinol supplementation enhances peak power production in trained athletes: a double-blind, placebo controlled study. Journal of the International Society of Sports Nutrition, 10(1), pp.1-8. < https://jissn.biomedcentral.com/articles/10.1186/1550-2783-10-24>
4 Linnane, A. W., Zhang, C., Yarovaya, N., Kopsidas, G., Kovalenko, S., Papakostopoulos, P., … & Richardson, M. (2002). Human aging and global function of coenzyme Q10. Annals of the New York Academy of Sciences, 959(1), 396-411. < https://nyaspubs.onlinelibrary.wiley.com/doi/full/10.1111/j.1749-6632.2002.tb02110.x >
5 Kubo, H., Fujii, K., Kawabe, T., Matsumoto, S., Kishida, H. and Hosoe, K., 2008. Food content of ubiquinol-10 and ubiquinone-10 in the Japanese diet. Journal of Food Composition and Analysis, 21(3), pp.199-210.
You can share this by:
Keep up-to-date with Ubiquinol News