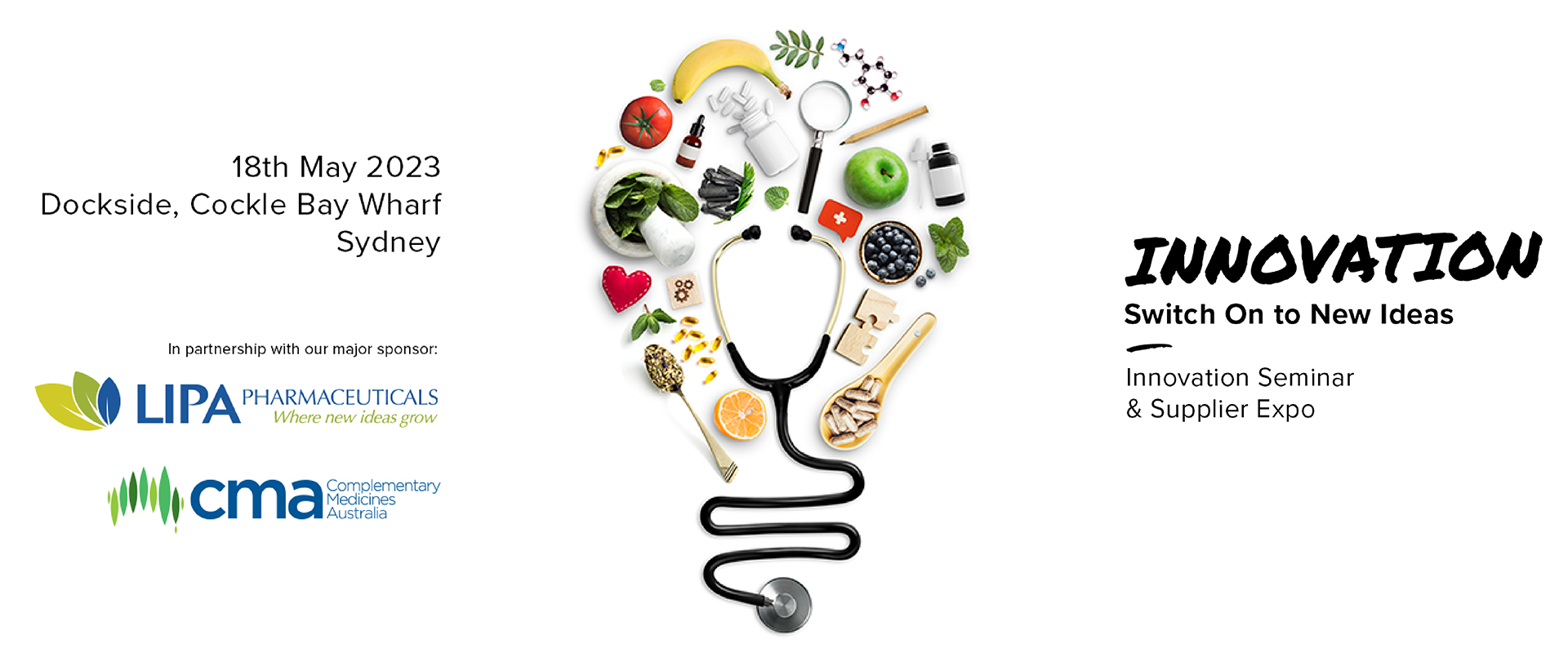 Kaneka at CMA Innovation Day 2023
May 2023
Joining the Conversation on Integrative Medicine
Kaneka Corporation was pleased to participate in Complementary Medicines Australia Innovation Day, organised by Complementary Medicines Australia (CMA) on 18th of May 2023 at Dockside, Cockle Bay Wharf, Sydney.
CMA Innovation Day is an annual event that brings together industry experts, practitioners and members across the supply chain, including manufacturers, importers, exporters, raw material suppliers, wholesalers, distributors and retailers to discuss the latest developments and innovations in the complementary medicine industry. This year's theme, 'Innovation: Switch on to New Ideas', delves into how this can help drive the health and wellness journey in 2023 and beyond.
This year's CMA Innovation Day featured a diverse line-up of international keynote speakers and topic experts who shared their insights and expertise about the latest developments in the industry. The event provides an excellent opportunity for attendees to learn from the best and gain valuable insights into the latest trends, innovations, and regulatory developments around health and medicine.
In addition to sponsoring the event, Kaneka Corporation had an exhibition booth to engage with attendees and showcase its latest innovations in the field of complementary medicine. As part of its sponsorship, Kaneka Corporation is proud to support Dr Mark Donohoe's speaker session.
Dr Donohoe is a renowned integrative medical practitioner specialising in Environmental Medicine and Nutritional Medicine with over 38 years of experience in the field of complementary medicine. His belief lies in the philosophy that health in all its forms is the best prevention of disease, and that most disease is best managed by clean air, clean food, clean water and a commitment to a diet and lifestyle that is health enhancing.
Dr Donohoe's session at the CMA Innovation Day 2023 focussed on mitochondrial health and the symptoms of long COVID and a practical approach to treating the manifestations of mitochondrial dysfunction with an integrated approach including diet, lifestyle and evidence-based nutraceuticals. As a leading manufacturer of innovative ingredients and supplements, Kaneka Corporation is committed to promoting health and wellness through natural supplements and ingredients. Dr Donohoe's session aligns with Kaneka's mission and values, and the company is proud to support his valuable work.
Through CMA Innovation Day 2023, Kaneka Corporation aims to contribute to a deeper understanding and appreciation of the value of natural supplements and ingredients in promoting optimal health and wellness, and networking and building relationships with industry colleagues while sharing expertise with attendees at the event.
You can share this by:
Keep up-to-date with Ubiquinol News