National Families Week
May 2020
Be good to your heart & good to your family
Held each year between the 15th and the 21st of May, National Families Week is an initiative of Families Australia that celebrates the vital roles that Australian Families play in shaping our daily lives.
Looking after yourself is an important step towards making the most of valuable family time.  We've decided to focus on heart health today – Maintaining a healthy heart is important for making sure you have the energy to look after your loved ones and those near and dear.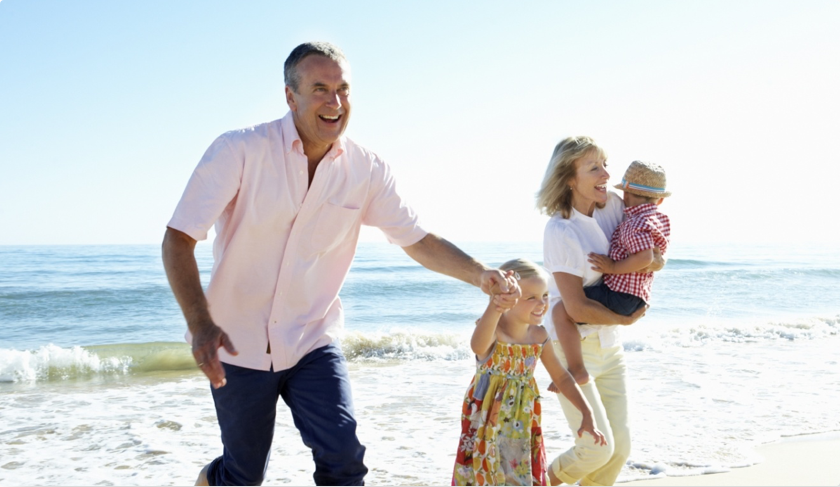 Noticing the warning signs
Working long hours and raising a young family isn't great for your overall stress and anxiety levels. Cardiovascular-related health issues is a primary concern for many Australians. Add this to the 33 percent of Australians with high cholesterol[1], and you can see why it is important to have regular checkups with your doctor.
If you notice you're feeling sluggish and lethargic in your current routine, it could be worth re-evaluating your diet and lifestyle.
Eat for your heart
Just like an engine, it's important what sort of fuel you put into your body. To keep good blood pumping through your heart, make sure your diet is nutritious and full of healthy fats, vitamins and minerals.  Research has found that the Mediterranean diet (full of omega-3 and healthy fats found in fish) is better at protecting the heart compared to a low-fat diet[2].
Making sure you're cooking healthy home-cooked dinners for your family could be an important step towards ensuring a healthy heart, mind and home.
Supplementing with Ubiquinol
As a naturally occurring antioxidant in the body, Ubiquinol is the readily-absorbed form of the Coenzyme Q10 (CoQ10).  In a clinical trial testing the effects of Coenzyme Q10 on chronic heart failure[3], treatment with CoQ10 for two years on 420 people with heart failure reduced their risk of dying from heart problems[4].  Supplementing with Ubiquinol could be a solution that helps alleviate the stress placed on the heart during strenuous day-to-day activities.
Always read the label. User only as directed. If symptoms persist consult your health care practitioner.
[1] Australian Bureau of Statistics. Australian Health Survey 2011/12.
[2] https://www.health.harvard.edu/heart-health/why-the-mediterranean-diet-is-so-good-for-your-heart
[3] https://www.sciencedirect.com/science/article/pii/S2213177914003369?via%3Dihub
[4] ibid
You can share this by:
Keep up-to-date with Ubiquinol News