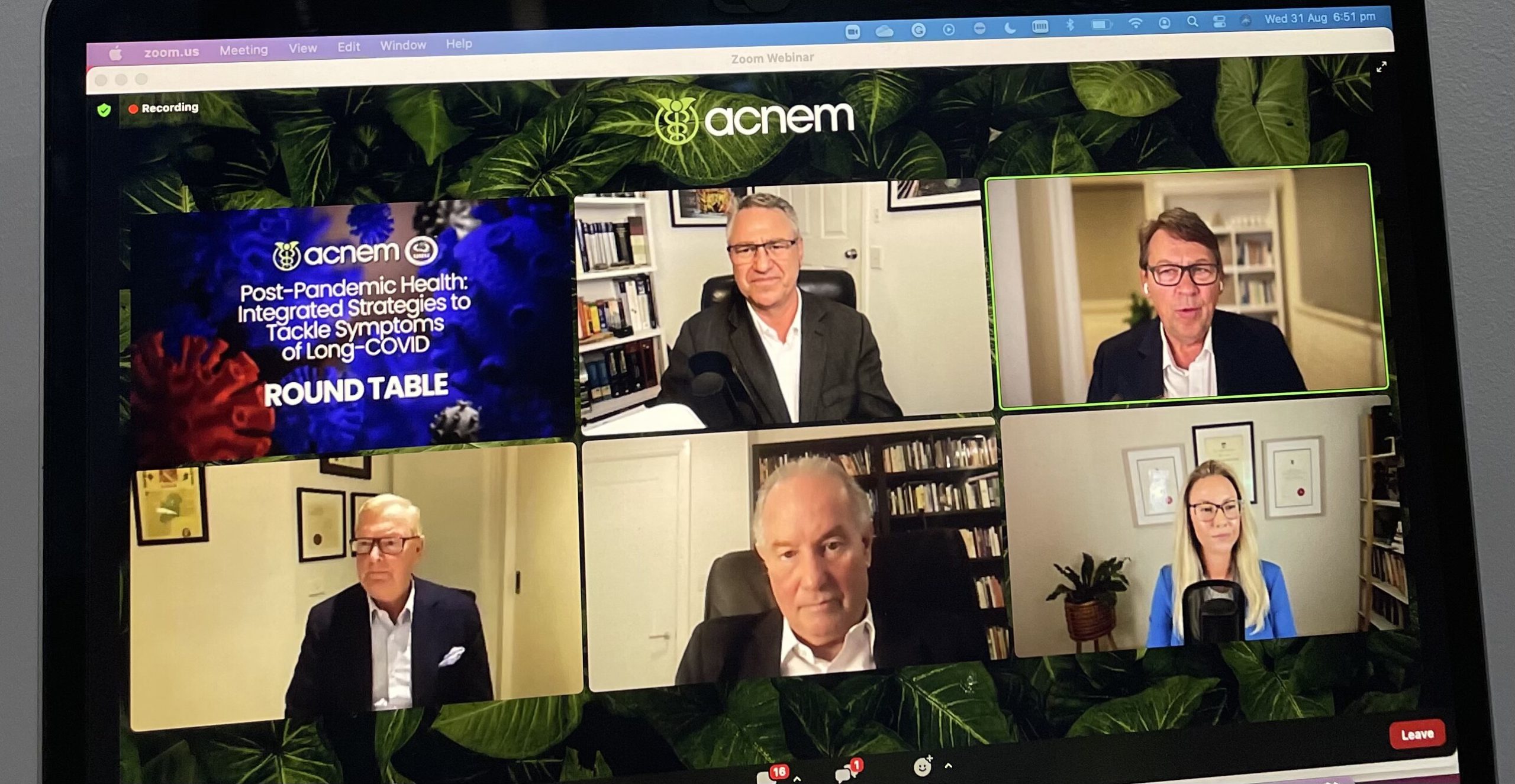 Nutritional Medicine Tackling Post-Pandemic Health Challenges
Sep 2022
Post-Pandemic Round Table Attracts more than 500 Attendees
Kaneka Corporation, in partnership with leading Australian nutritional medicine experts, supported a successful virtual round table event hosted by ACNEM, titled "Post-Pandemic Health: Integrated Strategies to Tackle Symptoms of Long-COVID", on the 31st of August 2022.
The event attracted more than 500 attendees across the nutritional medicine landscape to educate and illuminate audiences about the longer-term impact of the current global viral load including the combined effects of SARS-CoV-2 (Post-COVID-19 syndrome or Long-COVID), as well as the resurgence of influenza and RSV (Respiratory Syncytial Virus).
Renowned Australian Integrative Medicine practitioners, including an integrative cardiologist, functional geneticist, leading nutritionists, pharmacist and accredited herbalists were invited to be panelists for the round table gathering, answering the important questions and offering ideas/options around alternative treatment pathways for today's most vexing health issues.
The event highlighted the vital role nutritional medicine plays in the current climate. The discussion focused on the latest evidence-based research revealing the link between COVID-19, Long-COVID, persistent fatigue, muscle weakness, brain fog, cognitive decline and the case for an integrated approach to diet, lifestyle, exercise, nutrition and supplementation to provide relief to patients.
Ubiquinol was highlighted as a key supplement that has been shown to support mitochondrial function which is a key hallmark of Long-COVID for many patients and requires additional support when under stress.
The Q&A session also discussed key lessons for Australia's 'world-class' medical system in managing a once-in-a-century pandemic and shared diagnostic and treatment methods for integrative practitioners to help patients with Long-COVID symptoms, after recent expert projections that almost half a million Australians will suffer from the condition in the coming months.
Predisposition to Long-COVID and the severity of symptoms has been shown to involve our DNA explained Geneticist, Dr Denise Furness, "Our gene makeup may be a weak link, making some of us more susceptible to Long-COVID."
"Take a look at the whole person and not just look at one or two symptoms. Help them understand the importance of the things that can get the person empowered on a pathway to recovery," Gerald Quigley echoes.
Kaneka was thrilled to be the co-organiser of an event that brought together the latest research and leading minds to talk about a natural health approach to managing current health challenges that are still having a far-reaching impact on people, business, the health system, schools and government.
You can share this by:
Keep up-to-date with Ubiquinol News