October 1, 2014 | Lifestyle You
Oct 2014
6 Hacks to Boost Your Energy Levels!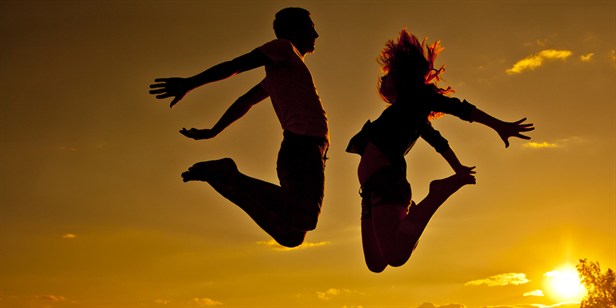 Are you one of many Australians who struggle from the dreaded afternoon slump? Here are 5 ways to keep your energy up all day long!
Too often we reach for sugary foods, coffee and energy drinks to receive a quick 'pick me up' however, as we are all aware, opting for lollies and artificial energy drinks is only providing us with a quick-fix that will soon lead to another energy crash. Plus the sugar plays havoc with our health!
Making overall improved health choices will ensure that you don't have to rely on quick-fixes, but rather enjoy feeling energised throughout the day every day.
Here are 5 health tips to help you maintain your energy all day long.
1. Stay Hydrated
Have a bottle of water on hand at your desk at all times. Taking small sips consistently throughout the day will ensure that digestion, circulation of blood, and body temperature control all occurs naturally and effectively. Without this hydration, your body has to work harder to regulate these functions, which in turn depletes our natural energy sources as the day wears on.
2. Exercise
Daily exercise helps strengthen the heart allowing it to pump more blood around the body, as well as releases chemicals called endorphins which promote that 'feel good' sensation. Opting to hit the gym, pavement or yoga studio in the morning is a good way to kick start the day by energising your body in the morning, taking you all the way to lunch!
3. Ubiquinol
Finding that you are often lacking in energy?  You may well be low in Ubiquinol, a powerful antioxidant that helps support energy production in the body. Ubiquinol, the active form of CoQ10 is responsible for 90% of the energy in our plasma it works directly in the body to help produce optimal energy. Instead of grabbing an energy drink check your CoQ10/Ubiquinol levels. While Ubiquinol is present in foods such as red meat, spinach and tuna, excessive amounts would need to be consumed to get the best possible benefits. Ubiquinol is available in a capsule form through leading Australian Supplement brands. Ask your healthcare practitioner to guide you.
4. Cacao
Cocoa in its raw form, known as cacao, has a multitude of health benefits, including giving you a natural energy boost. The discovered health benefits of cacao range from improved heart health, eased anxiety and improved mood. Similar to the endorphins released during exercise, the same goes for chocolate made from cacao. It is important to note that the health benefits derived from chocolate are predominately found in its raw form because the roasting that occurs during the manufacturing process may lead to loss of beneficial flavonoids .The darker in flavonoids the better; that is, consuming chocolate at least 70 per cent cacao to achieve the associated health benefits. Despite evidence showing that chocolate may be a satisfying energy booster that is beneficial to our health, it is advised to consume dark chocolate and only in moderation.
5. Sleep
Leading a healthy lifestyle does not stop at a balanced diet and regular exercise. Getting our seven to eight hours of quality sleep each night is vital to how we function. Unfortunately, many of us don't receive our much-needed sleep per night, which leads to a deficit in sleep that can be difficult to surplus.
Sleep must be taken seriously as too much or too little may promote health implications. Consider it to be a detox for your brain – sleeping, not just resting, restores and replenishes your body allowing for overall improved performance.
https://www.lifestyle.com.au/health/6-hacks-to-boost-your-energy-levels.aspx
You can share this by:
Subscribe to our Newsletter