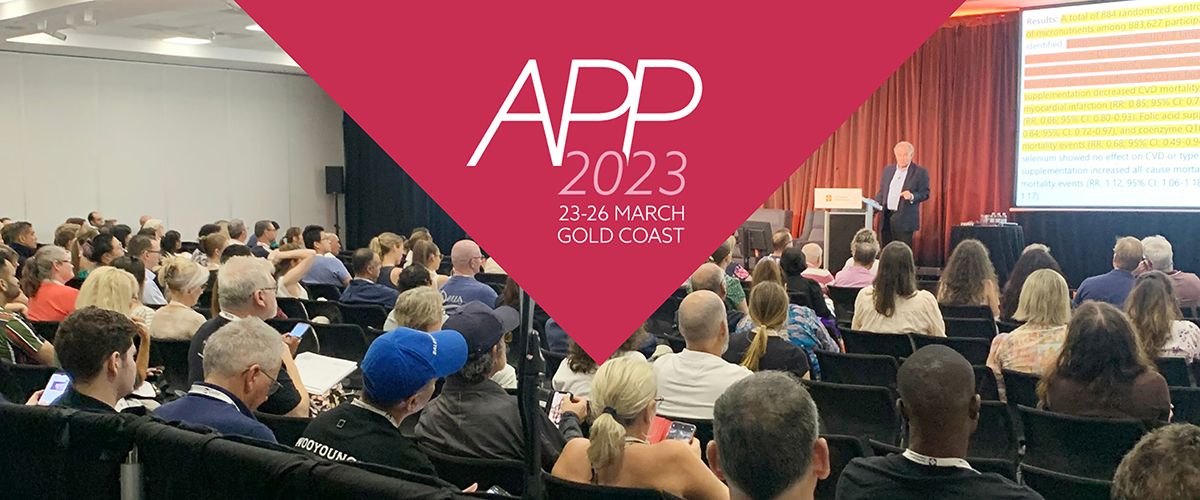 Pharmacists flock to APP2023 session on COVID-19, heart health and ubiquinol
Kaneka Corporation attended the Australian Pharmacy Professional Conference and Trade Exhibition APP2023 which attracted a record attendance of 7,471 community pharmacists and industry professionals to Australia's Gold Coast to experience four days of educational sessions and networking functions, making it the most successful in the 33-year history of the event.
From across the country, community pharmacy professionals heard from federal members of parliament, international guest speakers and inspirational leaders. One of the key highlights was the session titled: COVID, the heart and the long haul, presented by revered Australian Integrative Cardiologist, Dr Ross Walker, attracting hundreds of pharmacists, with standing room only left, to hear about the latest science and research on COVID-19's longer-term impact on those with pre-existing disease experiencing a variety of cardiac issues.
This session, proudly sponsored by Kaneka also explored the effects of COVID-19 on mitochondrial dysfunction and a practical approach to treating the cardiac manifestations of both COVID and Long COVID. Dr Walker discussed the evidence-backed cases for ubiquinol to support mitochondrial health, integral to cellular energy production.
Following Dr Walker's session Kaneka had the opportunity to provide pharmacists with assets to learn more about mitochondrial health and the response was overwhelmingly positive.
This year's APP event also boasted a sold out trade fair with hundreds of exhibitors which Kaneka had the opportunity to connect with, including iconic brands in the Australian supplements and natural medicine landscape such as BioCeuticals, Blackmores and Caruso's.
APP2023 cemented the importance of ensuring pharmacists, whose pivotal role in the Australian healthcare landscape has, and continues to expand dramatically, are armed with up-to-date knowledge and education around the latest research into how supplements and complementary medicines can support their patients' health.
We look forward to attending APP2024!
You can share this by:
Subscribe to our Newsletter
[dd_newsletter]