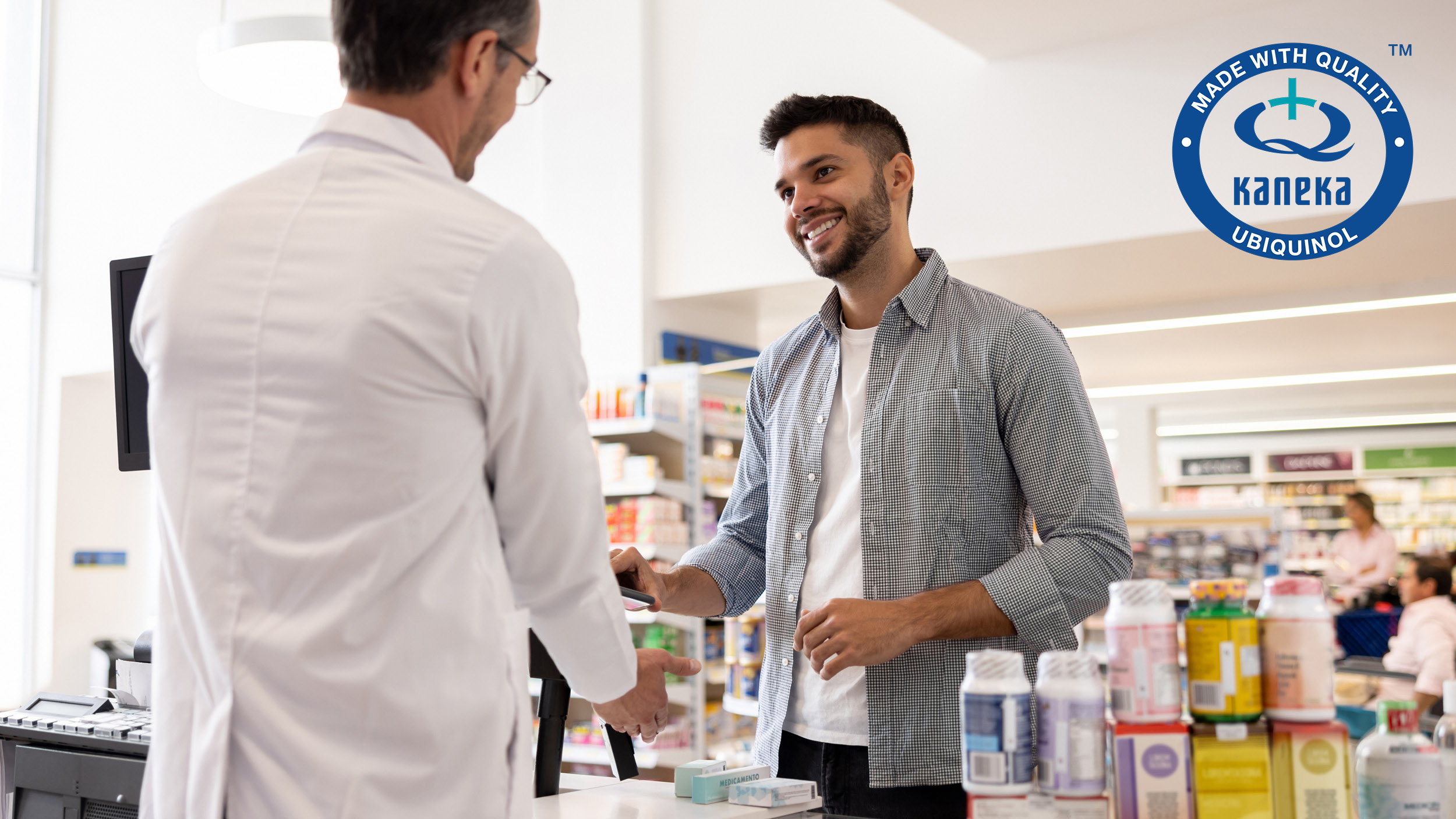 Sales of Ubiquinol Soar Globally Post Pandemic
Oct 2023
Post Pandemic, Ubiquinol Sales Continue to Rise
By now, most people have had COVID-19, but many people are still struggling with the side-effects long after the initial infection has passed.  
It is believed five to 10 per cent of Australians are experiencing the impacts of long-COVID, with an increased risk of a range of chronic outcomes, including cardiovascular disease, metabolic disorders, and mental and neurological complaints up to 12 months following infection.[1] 
Recent research suggests that COVID-19 infection is associated with future cardiovascular events. A new study on 66 people hospitalised with severe COVID-19 showed permanent changes in cholesterol composition three months after recovery, indicating that COVID-19 can induce long-term disturbances in lipoprotein metabolism and increase the risk of developing heart disease later in life.[2] 
Following a study published in Frontiers,[3] that found ubiquinol supplementation played a role in accelerating the recovery of mitochondrial health in patients with post COVID-19, NutraIngredients Asia[4] reported a growth in demand for supplementations, including ubiquinol.  
As leading health experts and research continues to acknowledge the role of integrative health strategies, including the role of supplementations to improve areas of deficiencies, consumers globally have taken greater interest in preventative measures to improve overall health outcomes.  
For more information about mitochondrial health and the impact of ubiquinol, also have a look at our post for sponsorship of the ACNEM Long COVID conference.  
References:
[1] https://www.aihw.gov.au/reports/covid-19/long-covid-in-australia-a-review-of-the-literature/summary
[2] Ueland T, et al. Low-density lipoprotein particles carrying proinflammatory proteins with altered aggregation pattern detected in COVID-19 patients 3 months after hospitalization. J Infect 2023;86(5):489-492, https://www.ncbi.nlm.nih.gov/pmc/articles/PMC9941305/pdf/main.pdf
[3] Sumbalová Z, et al. Reduced platelet mitochondrial respiration and oxidative phosphorylation in patients with post COVID-19 syndrome are regenerated after spa rehabilitation and targeted ubiquinol therapy. Frontiers in Molecular Biosciences 2022;9: 10.3389/fmolb.2022.1016352
[4] https://www.nutraingredients-asia.com/Article/2023/01/25/co-enzyme-q10-in-high-demand-as-covid-19-cases-grow-in-china   
You can share this by:
Keep up-to-date with Ubiquinol News