Ubiquinol and Sports Performance
Aug 2019
Want to boost your energy levels and reach peak performance? Intense exercise is rewarding, however, it can leave your body feeling stiff and sore while you're recovering. If we can't perform at our best when we exercise, we are more prone to injury, exhaustion and an inability to complete our regular fitness regime.
In speaking further about sports performance, we look at how Ubiquinol can support healthy recovery and performance.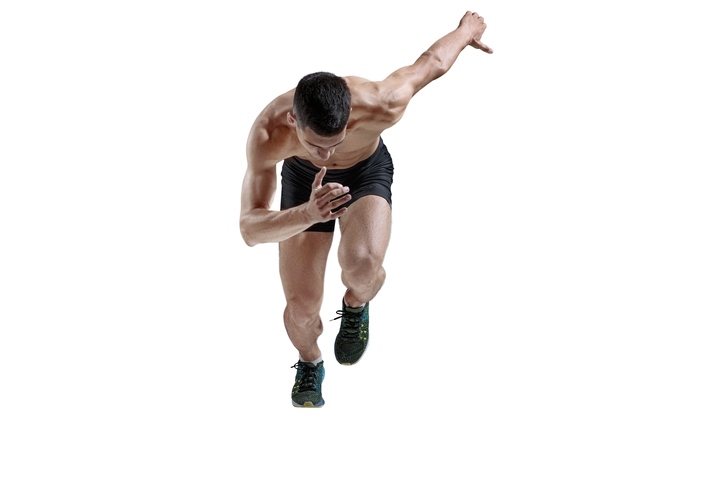 How Can Ubiquinol Help with Performance?
Many studies have shown that Ubiquinol has impressive benefits for physical activity, not only for elite athletes but every day exercise enthusiasts. The more you train, the more potentially damaging oxidants are produced. Ubiquinol supplementation can assist in preventing this process and instead promote healthy recovery as well as enhance performance.
For example, a study published in the Journal of the International Society of Sports Nutrition was shown to boost the power production of 100 young German trained athletes[i]. In the double-blind, placebo-controlled study, the athletes were given either a placebo or Ubiquinol supplement. Ubiquinol supplementation resulted in significantly enhanced physical performance compared to the placebo group. Researchers found athletes who received Ubiquinol demonstrated higher levels of muscle power compared to those who did not receive the supplement[ii].
What Role does Ubiquinol Play in Recovery?
Exercise can often cause our muscles to become inflamed and our energy level to become depleted. It is recommended that those needing recovery should stay hydrated, consume nutrient-rich foods and stretch their muscles after exercise to support healthy recovery[iii]. Additionally, Ubiquinol supplementation has been seen to enhance performance as well as post-exercise recovery. A study from the University of Granada showed athletes who took Ubiquinol had lower white blood cell counts after strenuous exercise, indicating lower inflammation levels[iv]. By minimising inflammation—this can help people stay on track with their exercise plan as muscles have been shown to take less time to recover.
Speak to your healthcare practitioner before supplementing with Ubiquinol and to find out more about Ubiquinol for sport performance.
[i] https://jissn.biomedcentral.com/articles/10.1186/1550-2783-10-24
[ii] https://jissn.biomedcentral.com/articles/10.1186/1550-2783-10-24
[iii] https://www.verywellfit.com/ways-to-speed-recovery-after-exercise-3120085
[iv] Increased White Cells Recruitment After Intense Physical Exercise. Effect Of Ubiquinol – Acta Physiologica – – Abstracts of the 37th Congress of the Spanish Society of Physiological Sciences (SECF)
You can share this by:
Keep up-to-date with Ubiquinol News