Ubiquinol and Sports: Why Olympic Athletes rate this Antioxidant to Combat Fatigue
Oct 2019
Whether you're physically active on a regular basis or an Olympic athlete in training, there's no denying that having sufficient energy levels is essential to fight fatigue and optimum for performance and recovery.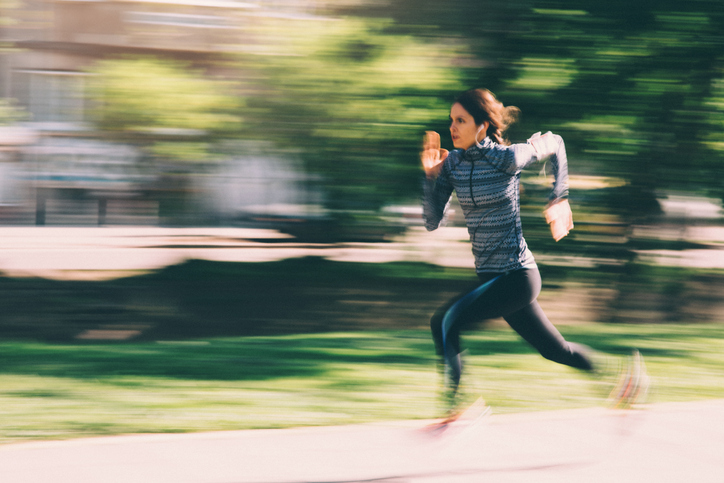 Research [i]has shown that Ubiquinol (the potent form of CoQ10) could give you the energy you need to not only improve your performance, but also recover faster after workouts and fight fatigue.
This is especially true for Olympic athletes who take Ubiquinol—including long distance runner Eloise Wellings, who is a two-time Olympic runner and three-time Commonwealth Games athlete. Eloise comments openly about the nutritional benefits and effects of Ubiquinol on her ability to athletically perform at her best.
Here are three main insights and studies that highlight why Olympians like Eloise are choosing Ubiquinol for exercise performance, recovery and combatting fatigue.
Ubiquinol for Power and Performance
A double-blind, placebo-controlled study, which involved 100 young, well trained Germans who received either a placebo or Ubiquinol, reported that power production of trained athletes improved by 2.5 per cent after taking Ubiquinol.
Additionally, after six-weeks of training, athletes who received Ubiquinol demonstrated higher levels of muscle power compared to those who did not receive the supplement.[ii] 
Ubiquinol for Antioxidant Protection
The more a person trains, the more potentially damaging oxidants are produced. Research into antioxidant nutrition and athletic performance has been one of the most rapidly evolving areas in sports nutrition. Studies also show Ubiquinol can improve physical performance by reducing oxidated stress during training.
For example, a study published in the Journal of the Federation of European Physiological Societies, examined the effect of Ubiquinol of athletes during a single bout of intense exercise. The double-blind crossover study found Ubiquinol lowered oxidative stress during and after exercise.[iii]
Ubiquinol for Reducing Post-Exercise Inflammation
Strenuous exercise can increase inflammation and the number of white blood cells in your body. Inflammation can exacerbate a number of health concerns in the body and lower your body's overall immunity.
A study from the University of Granada, showed athletes who took Ubiquinol had lower white blood cell counts after strenuous exercise, indicating lower inflammation levels.[iv]
Ubiquinol is available through leading Australian nutritional supplementation brands. Ask your healthcare practitioner if Ubiquinol supplementation may be suitable for you.

Always read the label. Use only as directed. If symptoms persist consult your healthcare practitioner.
---
[i] Ubiquinol supplementation enhances peak power production in trained athletes: a double-blind, placebo controlled study, Alf D, Schmidt ME, et al, J Int Soc Sports Nutr, 2013 April 29; 10(1): 24. (Address: Stefan C Siebrecht, Olympiastützpunkt Rhein – Ruhr, Wittekindstrasse 62, Essen 45131, Germany. E-mail: siebrecht-stefan@t-online.de ).
[iii]Orlando, P., Silvestri, S., Galeazzi, R., Antonicelli, R., Marcheggiani, F., Cirilli, I., Bacchetti, T., Tiano, L. Effect of Ubiquinolsupplementation on biochemical and oxidative stress indexes after intense exercise in young athletes. Redox Report, Communications in Free Radical Research. 2018; Volume 23, Issue 1, pg 136-145.
[iv] Increased White Cells Recruitment After Intense Physical Exercise. Effect Of Ubiquinol – Acta Physiologica – – Abstracts of the 37th Congress of the Spanish Society of Physiological Sciences (SECF)
You can share this by:
Keep up-to-date with Ubiquinol News