Heart- Healthy Tips from Olympian Eloise Wellings
We caught up with Eloise Wellings, two-time Olympic runner and three-time Commonwealth Games athlete, to discuss her top Heart-Healthy Exercise & Nutrition tips to keep her energy levels up, heart health in check and out on the running track!
This year's World Heart Day on September 29 is centred around encouraging global citizens to make a promise regarding dietary, fitness, health and lifestyle changes at work and at home for a longer, better, heart-healthier life for someone they love or care about.
At age 36, with a busy schedule juggling motherhood, as well as being a Ubiquinol ambassador, the founding director of her charity Love Mercy, and a professional athlete—maintaining a heart healthy diet and exercise routine is vital to support optimal health.
Here to share how we can all be more proactive about our heart health this World Heart Day both on and off the running track, Eloise Wellings:
Balancing Training, work and family must be a challenge. What are your tips for runners in a similar situation, to maintain a good diet and training regime despite the chaos?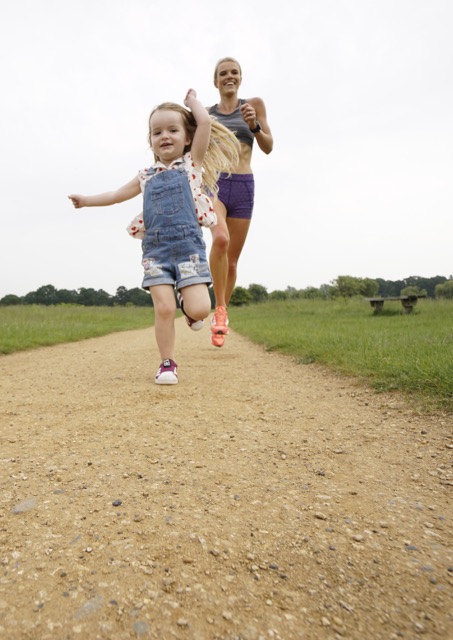 Being organised and managing time is crucial amongst the chaos of a full life. For example, getting my first run or training session done early in the morning before my family wakes up is important to help the day run smoothly. If I can knock over at least my first workout or run whilst everyone else is asleep then it enables me to be home for breakfast, to make school lunches and be able to do school drop off. Also planning meals, a week in advance is important to ensure good nutrition throughout the week, unplanned, last minute meals always lead to takeaway which isn't ideal when you're trying to get the freshest and best nutrients in.
At home is one thing, but how do you manage to eat healthy during your travels as an athlete?
I pack healthy snacks such as nuts and protein bars for long haul flights and try and make good decisions with transit meals, choosing the unprocessed options when it comes to airport meals – so a good stir fry with heaps of veg or a fresh salad with lean protein. Also drinking lots of water and staying hydrated is crucial for recovering on the other end of travel. I'll carry with me Revives Energy strips – a dissolvable caffeine strip to help wake me up and get on the right time zone after long haul travel.
What's your 'Go to' healthy post training snack?
After morning training, I'll usually make up a bowl of bircher muesli with fruit and high protein yoghurt. After evening training its lean meat and vegetables and either rice or potatoes.
Do you follow a strict diet? If so, what rules do you have when choosing what to eat?
When it comes to nutrition, I eat for training and competition. So, everything I eat has a purpose to either fuel my races or help me recover and prepare for the next race. This means that most of the food I eat is nutrient dense and as close to its natural state as possible. There are usually two times a year that my coach gives us a break from training and that means we can eat whatever we want! So, during this time, for about 10 days I'll eat my fair share of my favourite pizza and ice-cream.
Even though I have a well-balanced diet throughout the year, I also take two supplements. The first is Ubiquinol, the active and readily bioavailable form of CoQ10, which is my go-to everyday supplement that is vital for supporting my optimal heath.
Ubiquinol is a powerful antioxidant and has been shown to help boost the power of production and maintain energy levels especially in trained athletes, as well as lower the degree of inflammation after exertion and intense physical exercise, helping to aid with muscle recovery[i],[ii].
I also take Magnesium as it helps to relax my muscles and help with managing muscle fatigue and cramps.
Running is obviously the main thing you do to get fit, but what other training do you include in your week?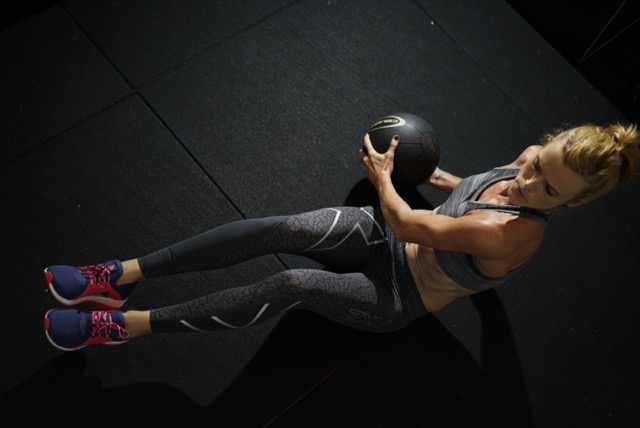 When I'm in full training, I'm running around 140km's per week, then we add to this two-three lifting sessions in the gym where I am working on strength and power by lifting weights. We also have a recovery program, which is what helps us stay injury free, this includes ice baths, physio, massage, stretching and Pilates.
Does your diet evolve through the year as training volumes and intensities vary?
My diet is pretty much the same year around, except when I'm having my end of season break which is two times per year for about ten days where I get to enjoy all of the treats that we usually don't indulge in when in full training and competition mode.
This year's World Heart Health Day is centred around encouraging global citizens to make a promise regarding dietary, fitness, health and lifestyle changes at work and at home for a longer, better, heart-healthier life for someone they love or care about. Do you have any encouraging tips you can share?
I think whatever the change is, let it be something that you can sustain long term. The heart is obviously such a crucial organ and vital for life and staying consistent long term with your positive change for a healthier heart is going to be the key for a longer, healthier life!
Speak to your healthcare practitioner to find out which supplement is right for you. Always read the label and use only as directed.
---
[i] Alf D, Schmidt ME, Siebrecht SC. Ubiquinol supplementation enhances peak power production in trained athletes: a double-blind, placebo controlled study. Journal of the International Society of Sports Nutrition. 2013;10:24.
[ii] Sarmiento, A., Diaz-Castro, J., Pulido-Moran, M., Moreno-Fernandez, J., Kajarabille, N., Chirosa, I., Guisado, I. M., Javier Chirosa, L., Guisado, R. and Ochoa, J. J. (2016), Short-term ubiquinol supplementation reduces oxidative stress associated with strenuous exercise in healthy adults: A randomized trial. BioFactors, 42: 612–622.