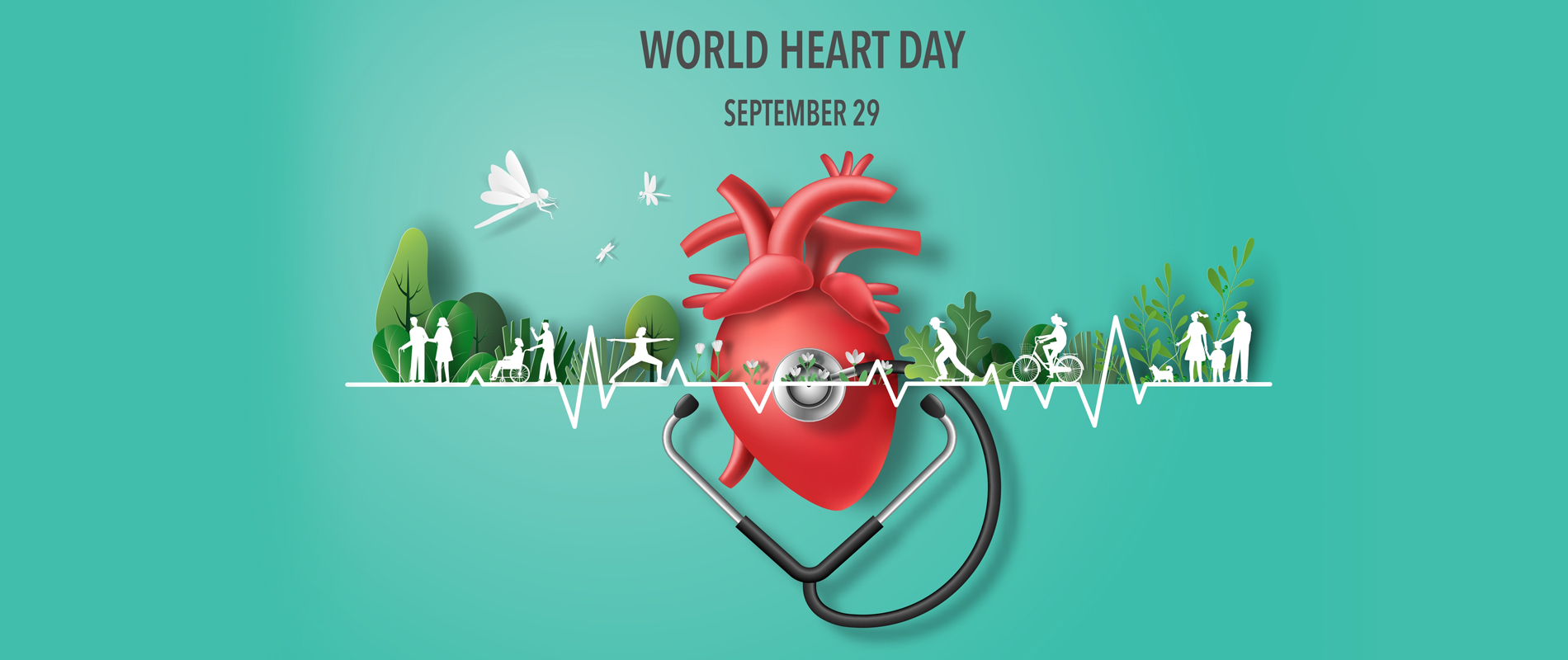 World Heart Day 2023
Sep 2023
Spotlight on Mitochondria for Heart
This World Heart Day, 29 September, let's spotlight a critical but often overlooked concern in healthcare — mitochondrial health. Healthy mitochondria are shown to be at the heart of maintaining optimal cardiovascular health. 
While numerous studies have highlighted the impact of the COVID-19 pandemic on the cardiovascular system, it's vital to recognise the broader health implications, such as brain fog and fatigue.[i] Shockingly, one in six Australians grapple with cardiovascular issues, imposing a staggering $5 billion burden on our healthcare system annually.[ii] World Heart Day serves as a timely reminder for us all to prioritise our heart health. 
According to the eminent integrative cardiologist, Dr Ross Walker, maintaining high levels of ubiquinol—which naturally declines with age—is crucial for supporting heart function. Supported by over 90 clinical trials and studies, ubiquinol is gaining prominence as a scientifically-based, all-natural treatment option that healthcare practitioners can use to address multiple health conditions. 
A 2020 study published in the American Journal of Cardiovascular Drugs unveiled promising results from ubiquinol supplementation in treating peripheral endothelial dysfunction—a condition linked to coronary artery disease and the development of acute coronary syndrome.[iii] 
This World Heart Day, let's make a commitment to not only raise awareness but also take proactive steps towards heart-healthy living. Let's always remember: A healthy heart translates to a healthier life! 
References:
[i] DePace NL, Colombo J. Long-COVID Syndrome and the Cardiovascular System: A Review of Neurocardiologic Effects on Multiple Systems. Curr Cardiol Rep 2022;24(11):1711-1726. 
[ii] The Heart Foundation 2021. Key Statistics: Cardiovascular Disease [online] Available at: <https://www.heartfoundation.org.au/activities-finding-or-opinion/key-stats-cardiovascular-disease> [Accessed 15 September 2023]. 
[iii] Kawashima C, Matsuzawa Y, Konishi M, et al. Ubiquinol Improves Endothelial Function in Patients with Heart Failure with Reduced Ejection Fraction: A Single-Center, Randomized Double-Blind Placebo-Controlled Crossover Pilot Study. Am J Cardiovasc Drugs 2020;20(4):363-372. 
You can share this by:
Keep up-to-date with Ubiquinol News