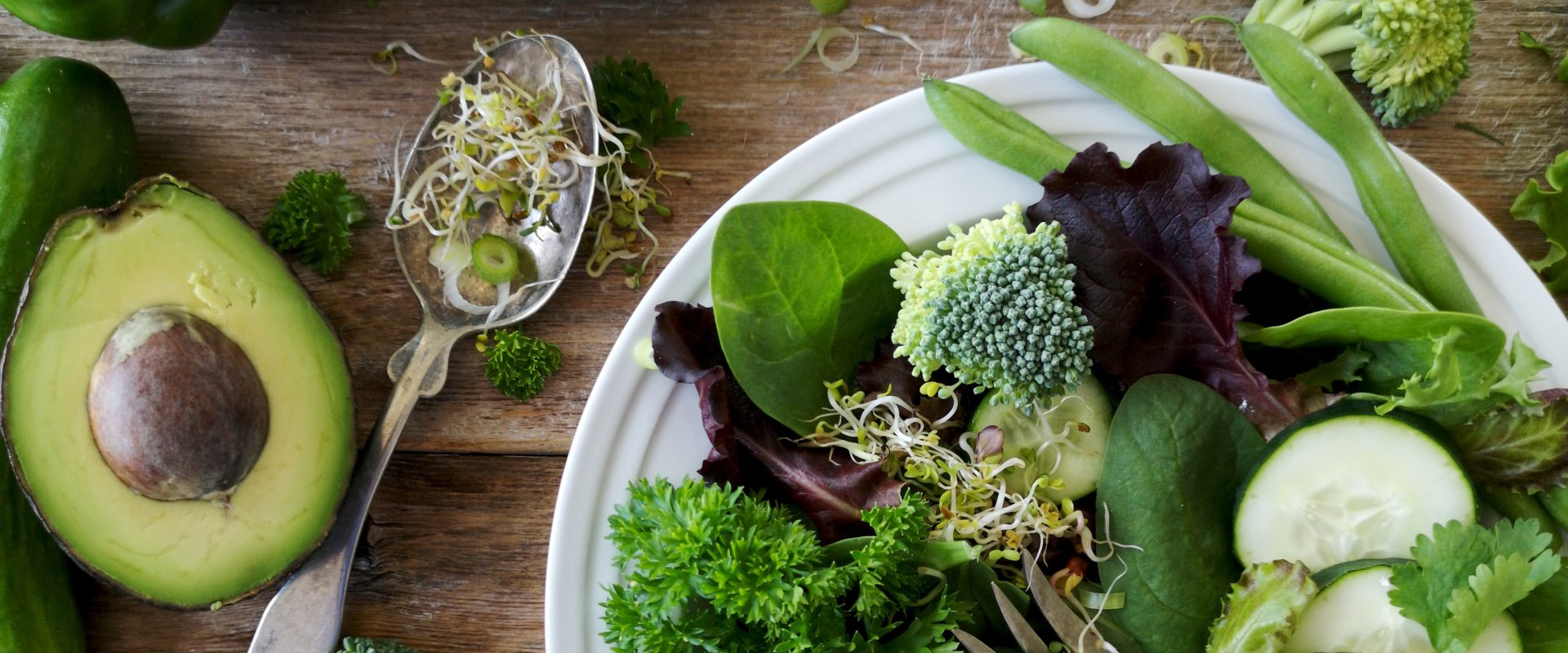 World Vegan Month: Lifestyle Tips
Nov 2020
Three Simple Tips We Can Learn From Veganism
You might have heard about veganism in the news or on social media, but how much do you really know about it?
If you're unsure about whether embracing a vegan diet could be right for you, we've put together three simple lifestyle tips that can help give you a taste of what it's like to be vegan (even if only for a day!).
Start small!
Becoming a vegan involves removing any animal-based products from your diet – this means no dairy, no meat and only sticking to plant-based products and it's important to start small.
We recommend picking one day a week (one that suits your schedule and other commitments) and having one vegan meal.  If you feel comfortable with your cooking skills or you fancy being more adventurous, try bumping it up to 2 meals and finally a whole day of vegan meals!  
Having a 'meatless Monday' is a great way to get a healthy amount of vegetables into your diet while enjoying the challenge of cooking a nutritious meat free meal.
Get creative in the kitchen!
Starting a vegan diet is a great way to sharpen up your skills in the kitchen.  If you've found yourself relying too much on ready-made meals or take-away, learning how to make the most of fresh vegetables, legumes and unprocessed wholegrains is a great way to inspire your next meal in the kitchen.
You may be surprised to find out that there are many world cuisines that are already naturally vegan friendly – lots of classic take-away foods like falafel or curries can easily be made vegan and are easy to whip up in the kitchen.
Embrace Real food
Removing animal-based products means removing some of the vitamins and minerals that can come from a meat-based diet.
Making sure you prioritise the right types of food will make sure that you don't feel hungry and enjoy the experience of being a vegan.
If you feel like you're not getting the right amount of vitamins and minerals, it may be worth researching the benefits of supplements like Ubiquinol.  As the Bio-active form of the Co-Enzyme CoQ10, Ubiquinol is beneficial towards maintaining overall health and wellbeing.
To see if Ubiquinol could support you and your foray in veganism, don't hesitate to contact your local health professional today.
Always read the label. Use only as directed. If symptoms persist, consult your healthcare practitioner.
You can share this by:
Keep up-to-date with Ubiquinol News